Our Therapy, Hypnosis, and Training Programs are Especially Effective in these Areas:
Emotional Issues
• Anger
• Depression
• Anxiety
• Mood swings
• Bipolar
Healing Traumatic Memories
PTSD (Post Traumatic Stress Disorder)

Childhood abuse

Spouse abuse

•

Employer abuse

Painful memories such as rape, robbery, auto accidents.
Psychological Concerns
Developing Healthy Self-Confidence

Phobias such as fear of flying, water, heights, public speaking, etc.

Claustrophobia

Compulsions

Video, phone, game addictions
• Low self-esteem.
Relational Issues
Mastering conversational skills

Recovering from arguments quickly

Learning to develop friendships.

Finding and building a romantic relationship. Preparing for marriage.

Learning how to be a more effective parent.

Developing closeness and trust within your marriage or family.
Effective Tobacco Stop Smoking Program
We use Neuro Linguistic Programming (NLP) and Emotional Freedom Techniques (EFT). Four sessions result in complete end to smoking in most cases.
Physical Health
Learn how to use self-hypnosis, other psychological techniques, prayer and spiritual practices to reduce pain and mobilize the body's immune system to prevent or heal disease.
Training for Success in Business
If you are not making the income you desire year after year, there may be unconscious issues at work. Your childhood programming may be holding you back. These issues can be resolved using recently discovered techniques including hypnosis.

Especially designed for professionals such as Therapists, Small Business Owners, Attorneys, and Realtors.
Ronald W. Tallman, M.Th.
Master Therapist
Ron is a warm and understanding professional working effectively with individuals, couples and families on a variety of issues for over 25 years

He specializes in brief therapy.

He is an Ordained Methodist Minister and has served churches in Michigan, Texas, and Colorado.
We use an Integrative Approach to Therapy
This means that we draw from a rich variety of traditions and sciences that have been proven to be effective in helping people like yourself achieve full health and vitality in life. These include Western Pyschology and Medicine, Christian teachings, Eastern understandings of the energy systems of the body, and the most recent discoveries in the fields of neuroscience: NLP, EFT, EMDR, Positive Psychology. Mindfulness and Hypnosis.
We Focus on Your Strengths
We focus on using your strengths to help you achieve the changes you want in your life. This is quite different than the illness model used by many mental health professionals.
We Help You Reprogram Your Unconscious
Many problems are caused by conflicts between our conscious and unconscious minds. Often painful events of the past are being relived day after day in our unconscious, stealing energy and joy from our lives. As we help you heal from past events and resolve these conflicts, healing energy is released so that you feel harmony and peace.
Laughter is the Best Medicine
Ron employs humor and laughter in his therapy. It is hard to stay depressed when you are laughing. This is an actual therapeutic model which Ron uses to help his patients achieve their goals.
Prescription Medications
We rarely find it necessary for our clients to take mood altering medications. Many problems such as ADHD and depression can be resolved through the use of hypnosis and stress reduction.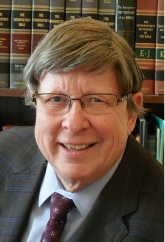 Comments from Clients
"I was in therapy for over 20 years with 10 different psychiatrists, psychologists, and social workers for Bipolar, uncontrollable anger, and PTSD. Ron was the only one who truly understood me and helped me get control of my life." Male age 50.
"I smoked 2 packs a day since I was 15 years old. After 3 sessions with Ron using EFT, I no longer smoke. In fact, I have no desire to smoke. Female age 55.
en crave cigarettes any more." Female, age 50.